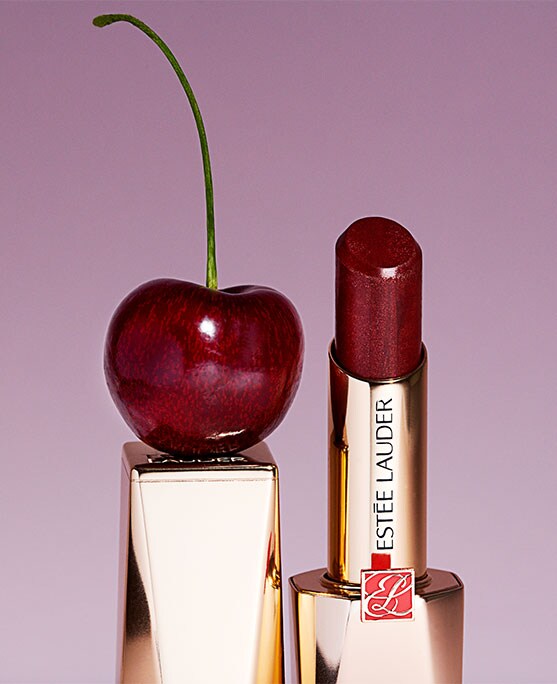 The question "What do you want?" may elicit anything from a shoulder shrug to a lengthy, waxing-poetic Instagram post. The question "What do you desire?" causes pause, though. Let us lean in and whisper it—because it's what we covet, too.
We want the gold standard. We want a look that's so potent and chic that it makes an unforgettable statement. We want to enjoy whatever delicious moment is in front of us without distractions like needing to touch-up. We want Pure Color Desire Rouge Excess Lipstick in No Angel because it's all of those things—with a few luscious cherries on top. Moisture that plumps, pigment that lasts eight hours, and a sensuous texture that shapes, just to name a few.
Estée Lauder's new Pure Color Desire lipsticks are some of the most luxurious and irresistible items to grace our makeup bags—ever—and that's why they're our latest must-have. Choose from two finishes (a creamy matte or a creamy shine) and more than 15 bold shades that provide full coverage in only one stroke. You'll find that it's impossible not to wear it well—but that's one secret worth keeping to yourself.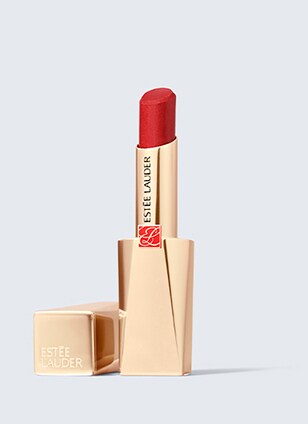 One-stroke bold colour impact and plumping moisture.
1 shades