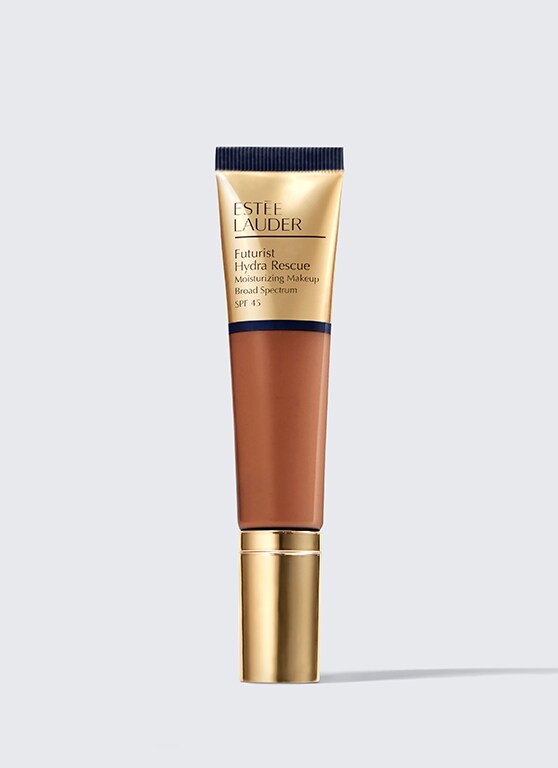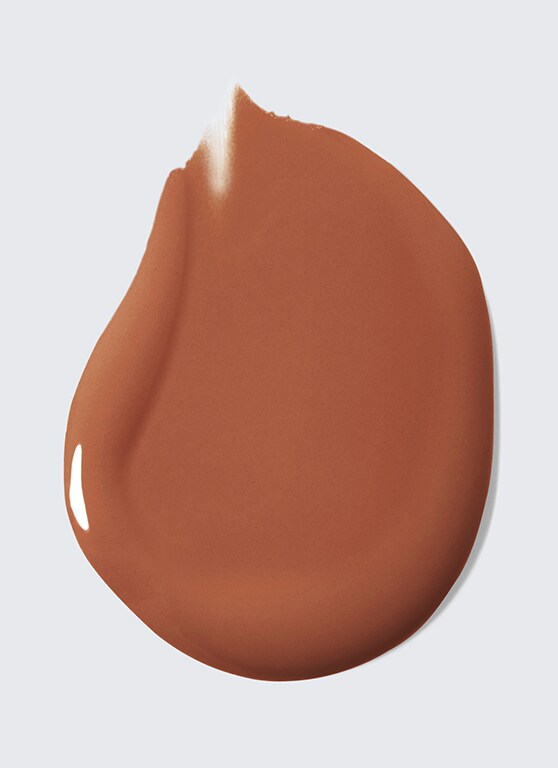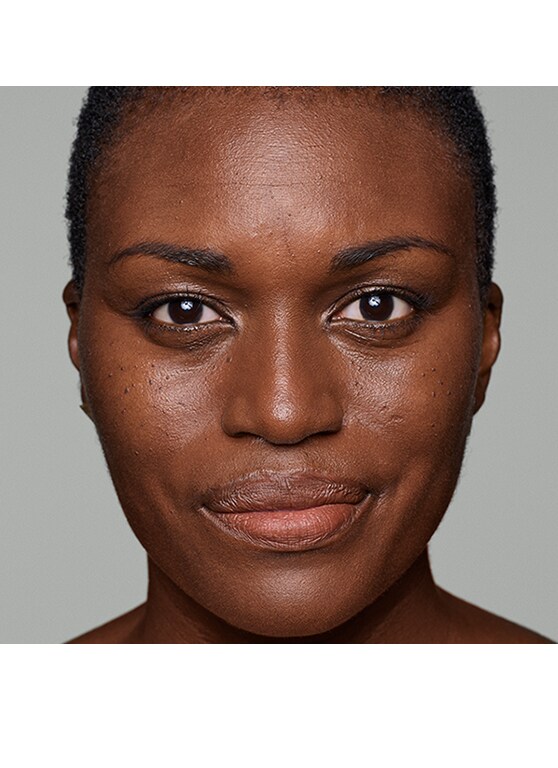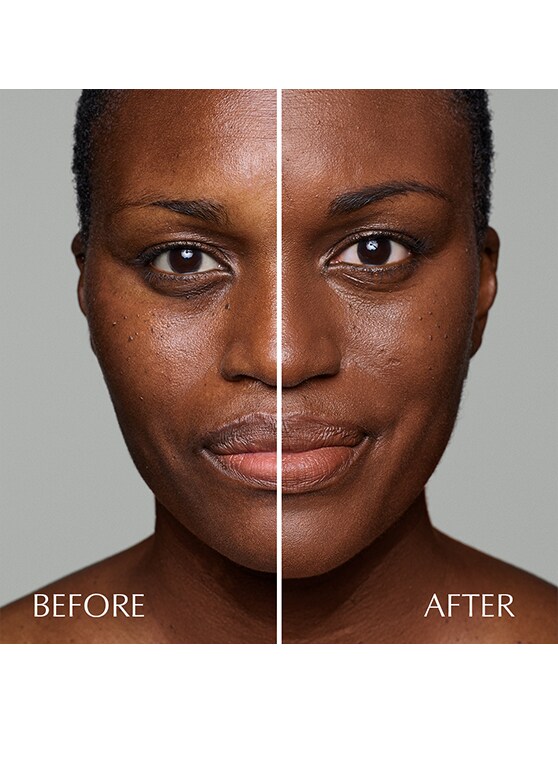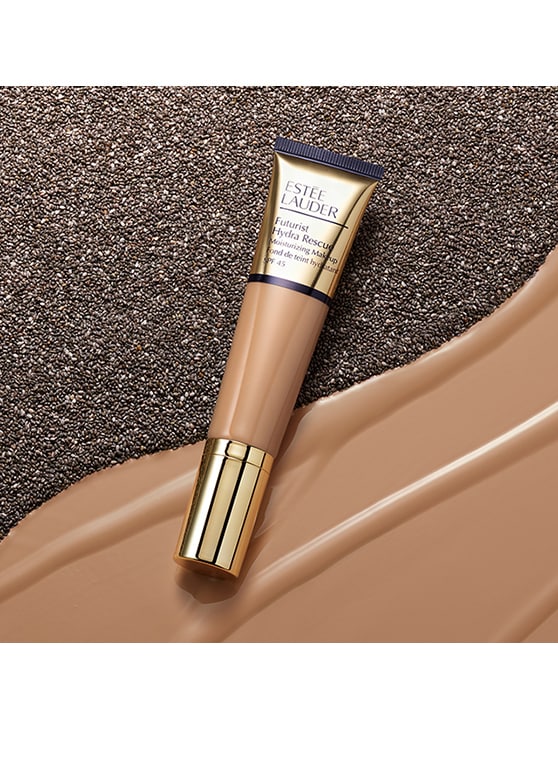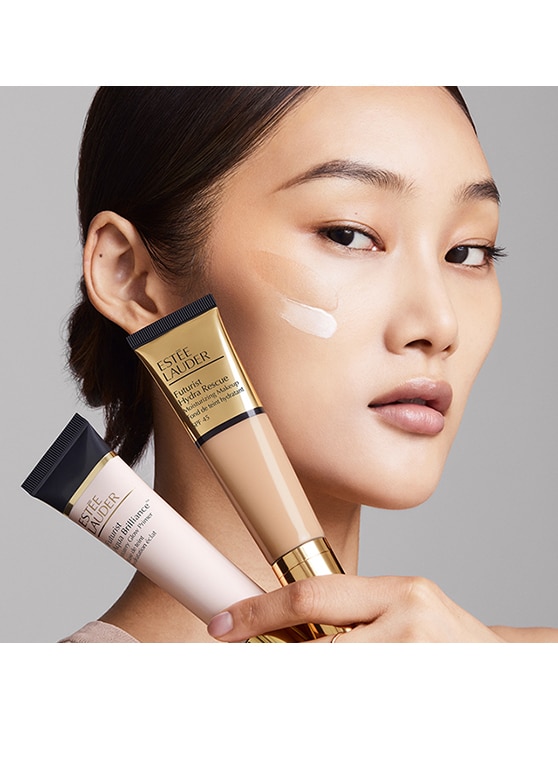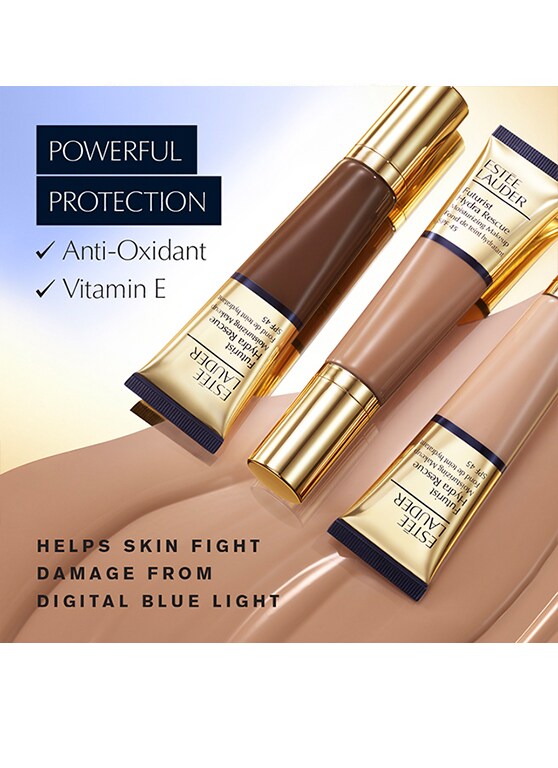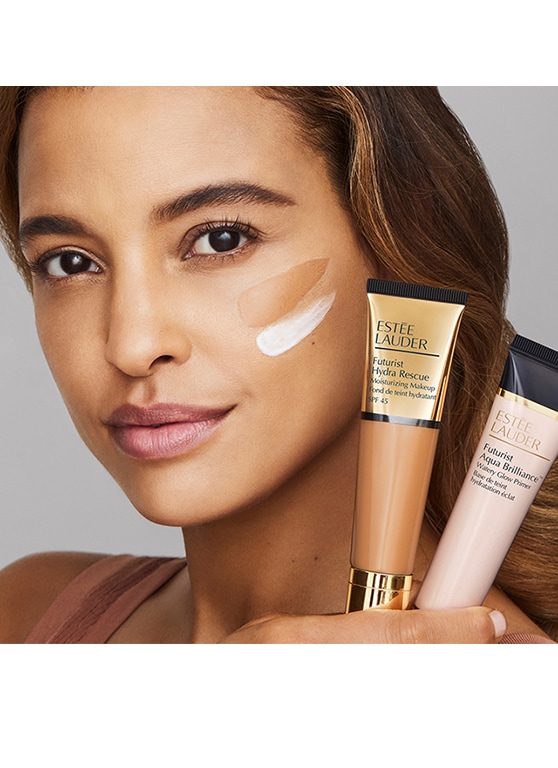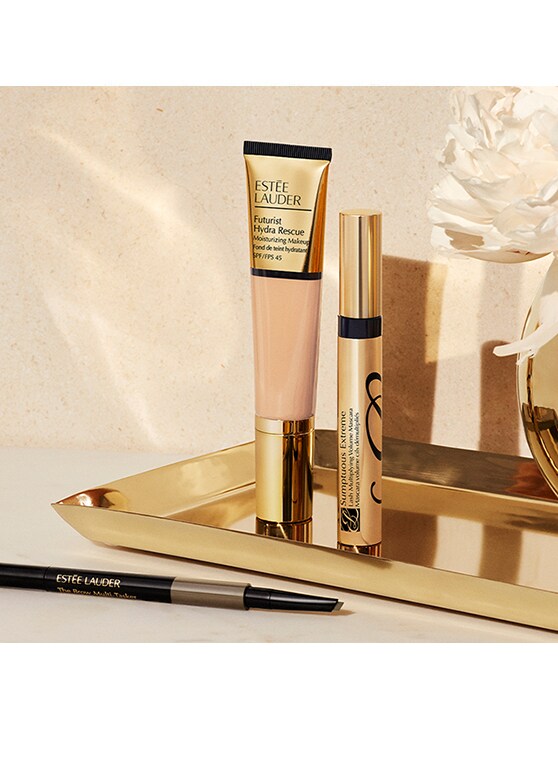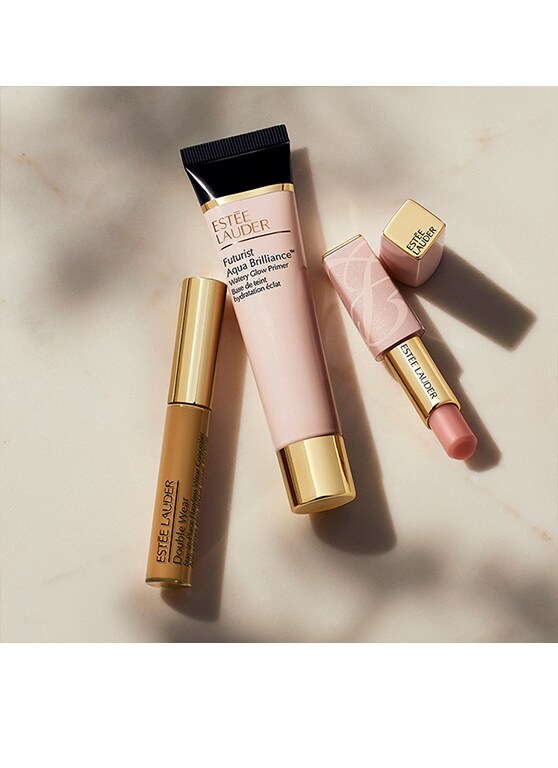 NEW!
Futurist Hydra Rescue
Moisturizing Makeup SPF 45
FLAWLESS MAKEUP WITH SERIOUS SKINCARE. FIND YOUR IDEAL SHADE AND TRY IT ON INSTANTLY. SELECT FIND YOUR SHADE ON YOUR MOBILE DEVICE..

Category: Makeup
Product Details
MRP INCLUSIVE OF ALL TAXES
Free Standard Shipping & Returns
Product Details
Coverage + Care: Infused with Estée Lauder skincare. Breathable, skin-loving makeup with a 12-hour radiant glow.
Futurist Hydra Rescue Moisturizing Makeup is formulated with IonCharged Water, probiotic technology and chia-seed extract.
It covers imperfections and evens skintone. Hydrates instantly. Protects with SPF 45 broad spectrum UVA/UVB protection.
This natural looking makeup rescues skin's appearance with soothing, plumping hydration. Lights skin's look with an instant, radiant glow.
Comes in 20 shades. Buildable medium-to-full coverage. Lightweight. Flawless Radiant finish.
Country of Origin: Belgium / Canada / Czech Republic / Dominican Republic / France / Germany / Italy / Japan / South Korea / Mexico / North Macedonia / Poland / Switzerland
Name of Mfg / Brand: Estée Lauder Companies
Address of Mfg / Brand: the Estée Lauder Companies INC,767,fifth Avenue,New York,10153,United States of America
Name and address of the importer - ELCA Cosmetics Pvt. Ltd, 202-206 Tolstoy House,15 Tolstoy Marg, New Delhi 110001, India
अच्छी तरह मिलाएं।
लाइटवेट म्वाइसचराइजिंग तरल मेकअप कोस्किन पर स्मूथ करें। चेहरे के केंद्र से शुरू करें।
यह सूत्र पूर्ण कवरेज के लिए निर्मित है जो इस बात पर निर्भर करता है कि आपने कितना उपयोग किया है: मध्यम कवरेज के लिए 1 पम्प, फुल कवरेज के लिए 2 पम्प।
अपने शेड के चयन हेतु अपनीस्किन की तीव्रता के स्तर (अल्ट्रा लाइट से बहुत डार्क तक) और अंडरटोन (कूल, न्यूट्रल अथवा वार्म) का चयन करें।
Mfg Date (Use Before 36 months from manufacturing date): 07/2020
Ingredients
FLAWLESS MAKEUP WITH SERIOUS SKINCARE. FIND YOUR IDEAL SHADE AND TRY IT ON INSTANTLY. SELECT FIND YOUR SHADE ON YOUR MOBILE DEVICE..

Category: Makeup
COVERAGE
Buildable Medium-to-Full Coverage, Breathable, Natural Looking Makeup
• SPF 45
• सांस लेने योग्य, लाइटवेट फाउंडेशन
• निर्बाध, नेचुरल लुकिंग मेकअप
• म्वाइसचराइजिंग
•स्किन विशेषज्ञों के द्वारा जांचा हुआ
• आंख विशेषज्ञों के द्वारा जांचा हुआ
• नॉन-कॉमेडोजेनिक; पोर्स को बंद नहीं होने देता है