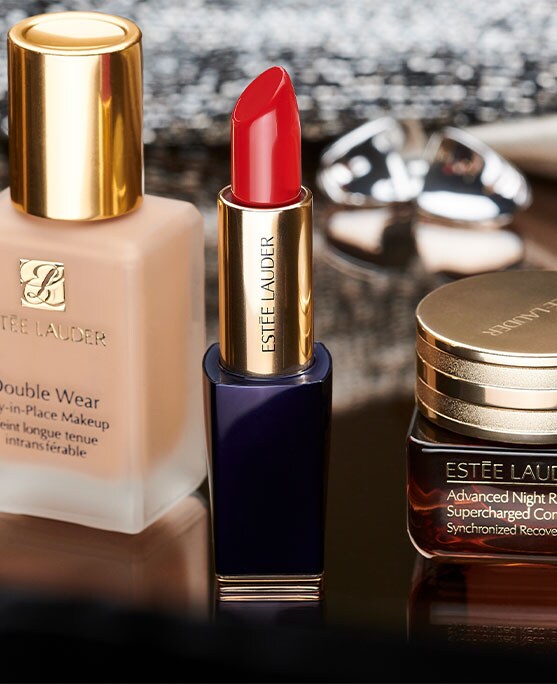 With the New Year's Eve countdown just around the corner, it's time to break out a few beauty essentials that can live up to the bash (or at least the hype). Whether you're celebrating the ball drop at an exclusive soiree or a low-key apartment party, you can close out the year with confidence—and set the tone for a stylish new one ahead—thanks to this trio of beauty best sellers.
Before you get your glitz on, apply a touch of Advanced Night Repair Eye Supercharged Complex. By hydrating the eye area, its refreshing gel creme instantly adds a glowing radiance. Even better, when you use it over time, this powerful, patented superstar reduces the look of fine lines, puffiness and, yes, even dark circles.
Meanwhile, with the 24-hour staying power of Double Wear Stay-in-Place Makeup, you won't need to rely on filters or special mobile apps for a flawless look in your party photos, no matter how long the music plays. Bonus: the natural-looking, lightweight matte finish won't transfer onto your scarf or party dress.
Your third and final primping essential is a luxurious coat of Pure Color Envy Sculpting Lipstick in Envious. The statement-making color will put you in a party-ready mood, looking enviably gorgeous for bubbly sips and a midnight kiss.
Cheers!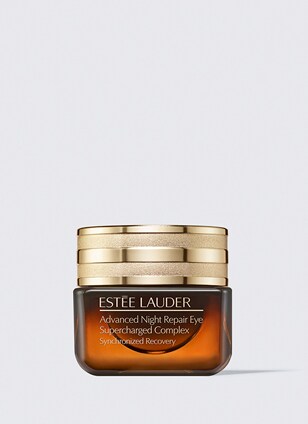 Repairs. Brightens dark circles. Hydrates.